About Us
The Cleaning Studio is locally owned and operated by the Meintz family. The Cleaning Studio was created out of a need for a service provider who specializes in the care of rugs in McHenry County and Lake County. We have been cleaning and caring for rugs in Northern Illinois and southern Wisconsin since 2005.
David Meintz is a Certified Master Textile Cleaner by the IICRC, a Wool Safe® Fiber Care Specialist, and was even called to the White House in Washington DC to restore the carpets in the West Wing.
David is always looking to expand his knowledge and has studied under the tutelage of industry leaders: Barry O'Connell, Bill Yeadon, Doug Heiferman, Cameron Mayville, Ruth Travis, Lisa Wagner, Nathan Koets, Paul Lucas, Jim Pemberton, Chris Powell, Jeff Bishop, Lynn Tall, and Steve Toburen just to name a few.
The Cleaning Studio employees and owners have all undergone background checks and drug testing to help ensure the highest level of service and safety to our customers. The goal of the Cleaning Studio is to provide professional and individualized service to our customers and their rugs. If for any reason you are not completely satisfied we will issue a full refund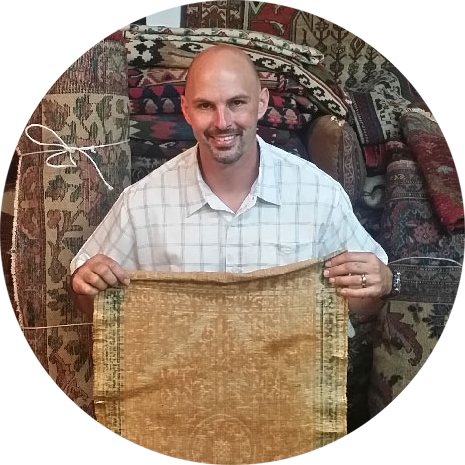 David Meintz, Owner The Cleaning Studio