Oriental Rug Stain Protection
Keep your Oriental Area Rugs looking fresh and extend the life with stain protection treatments.
Benefits to having a stain protector applied to your Oriental Rugs:
Helps extend the life of the rug.
Reduces fiber abrasion from soils.
Makes vacuuming more thorough.
Spots and spills are easier to clean up.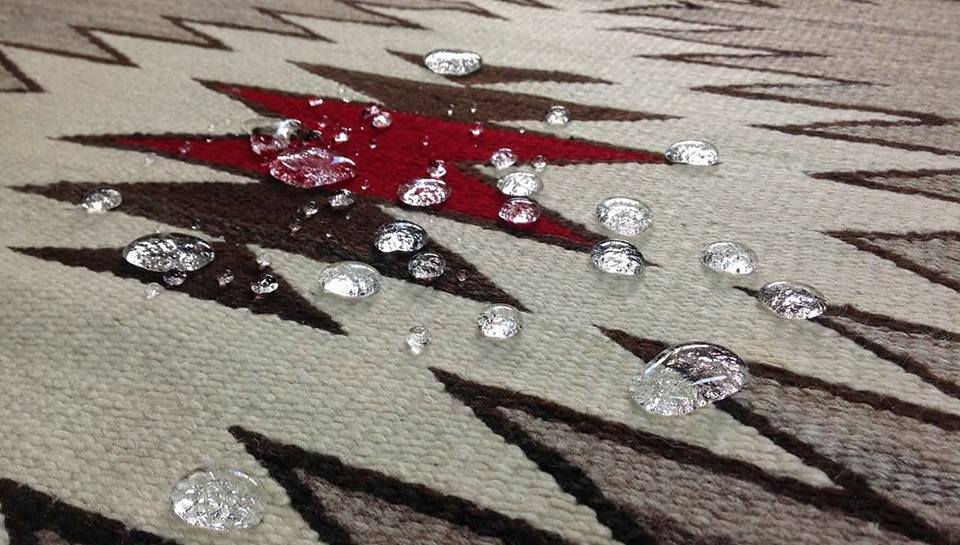 Stain Protector Options
The Cleaning Studio offers two levels of protection:
Standard Protector
A protective coating – Coats the fiber, filling in scratches and open dye sites lowering the surface tension allowing you time to respond to a spill before it becomes a stain.
The Cleaning Studio offers a 6 month limited warranty against staining.
Fiber ProTector
Shields against soil, spills and stains
Based on advanced polymer technology
Leaves an invisible shield around each fiber
Treated materials remain breathable
The Cleaning Studio offers a limited 24 month warranty against staining.
 2 Year Fiber ProTector Limited Warranty
 If you are unable to remove the spot, simply bring the rug to The Cleaning Studio and we will attempt to remove the spot at no charge. If we are unable to remove the spot, we will refund the purchase price of the protector.
Customers' responsibilities: Customers must regularly vacuum the rug, remove spots and spills in a timely manner, and have their rug professionally cleaned every 18 to 24 months.
Call us for more detail or to get an estimate.