Area Rug Pick Up & Delivery
The Cleaning Studio wants to make cleaning your rugs as convenient as possible, so we offer both pick up and delivery and customer drop off and pick up.
If you choose our convenient pick up & delivery service, a uniformed and badged Cleaning Studio employee will arrive on time to perform a basic onsite inspection of the rug, secure the rug and carefully transport the rug to the Cleaning Studio. Once the rug arrives we will perform a detailed inspection documenting any structural or potential cleaning issues, the inspection will include a UV light inspection to locate urine deposits. If the detailed inspection reveals anything that may require additional work, we will contact you for authorization prior to proceeding.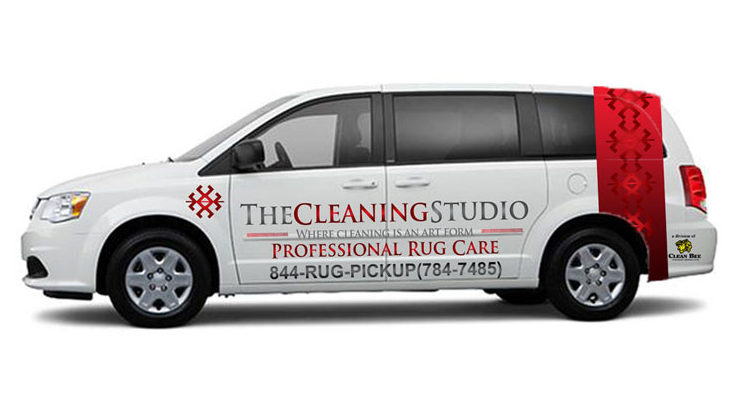 We are currently offering FREE basic pickup and delivery of area rugs to our designated service areas located on the map. Minimum cleaning charges apply.
The Cleaning Studio
542 West Rand Road
Lakemoor, IL 60051