Water Damage
Unintentional exposure to water can be a real enemy to your oriental and fine rugs. Incidents like flooding, spills, overflows, broken pipes and accidents can wreak havoc on rugs of all sizes and materials. By their very nature, rugs absorb large amounts of water and moisture, which can lead to rug deterioration, staining, and even mold growth. Fortunately, The Cleaning Studio offers fast and expert damage control for situations like these.
The key is to act quickly — if a rug remains wet for an extended period of time permanent damage can occur.
Our skilled rug technicians first extract all the water and moisture out of your rugs and then thoroughly wash the rug using sanitizing cleaning agents that are effective but gentle. After a complete drying regimen, color bleeding and stains are corrected. Each rug is different and we treat each piece accordingly.
Call us for more details or to get an estimate
(815) 893-8155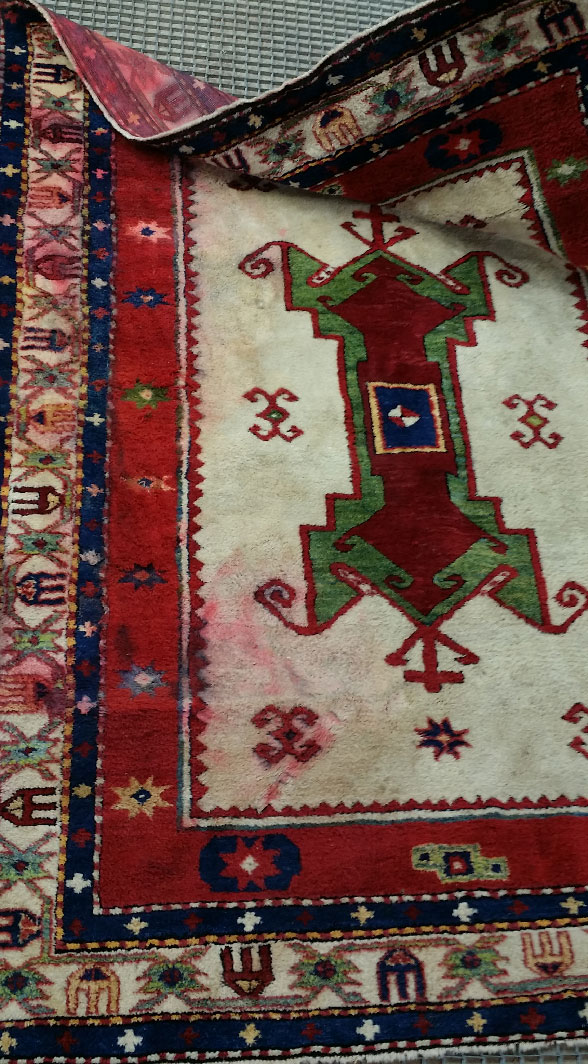 Customer drop off and pick up times:
Monday – Thursday 10 am  – 2 pm
Friday 10 am – 5 pm
Saturday 8 am -12 pm